Siberian Husky Training Hub
👉 Start Here
Welcome to our Siberian Husky training hub! If you're a proud husky owner or planning to become one, then you're in the right place.
Training a Siberian Husky can be a challenging but rewarding experience, and our hub aims to make it easier for you. Here, you'll find everything you need to know about training your husky, from basic obedience commands to advanced training techniques.
Whether you're a first-time dog owner or a seasoned trainer, our page has something for everyone. So, let's get started on the journey to a well-behaved and happy husky!
Start by reading our guide about how to train a husky.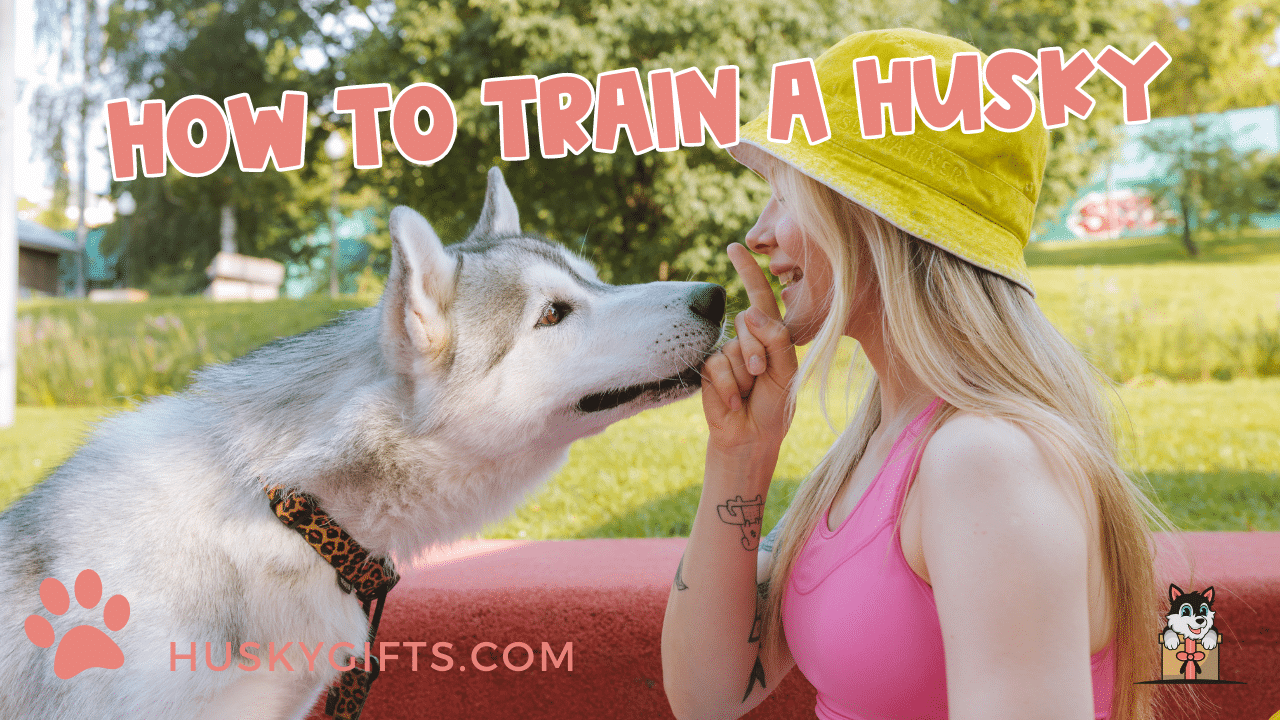 Learn how to train a Husky the right way!
Then see our top picks for the best online dog training courses. 👈
👉 Online Dog Training
Brain Training For Dogs
"Brain Training for Dogs" unlocks hidden intelligence and eliminates bad behavior in your pet. Developed by a certified trainer, this revolutionary program creates a well-behaved, obedient companion. Strengthen your bond and enjoy a happier, smarter dog. Get started now!
Pros:
Develops your dog's hidden intelligence

Eliminates bad behavior

Create an obedient, well-behaved pet
Learn More
We earn a commission if you make a purchase, at no additional cost to you.
Husky Training Essentials
Training a Husky effectively requires the use of specialized equipment tailored to their unique strength and energy levels.
This section offers a curated selection of top-quality Husky-specific training tools, including a range of the best harnesses that are perfect for managing this lively breed's strength and enthusiasm.
Jump in to find the ideal products to assist you in your Husky training journey.
Must read: 👉 Best Husky Training Books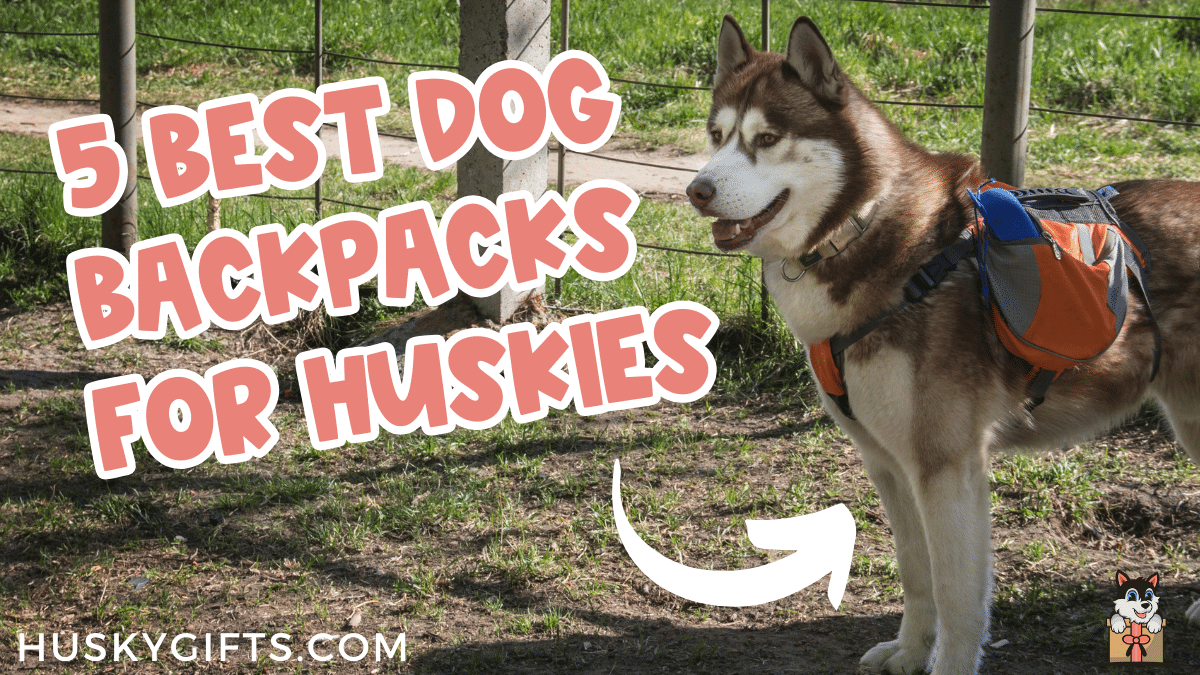 Find the best dog backpack for your husky!
Husky Potty Training
Potty training a Husky is 60% of the time asking them if they have to go to the potty, them staring back blankly at you, and then them peeing everywhere 2 minutes later. The remaining 40% of the time is spent in cleaning the mess.
There are at least 18346464 tips available on the internet to potty train a puppy, yet it is one of the most tedious tasks to accomplish. This is probably because every dog, their needs and their preferences are vastly different from one another.
Read on for some potty training 101 created and curated specifically for Siberian Huskies.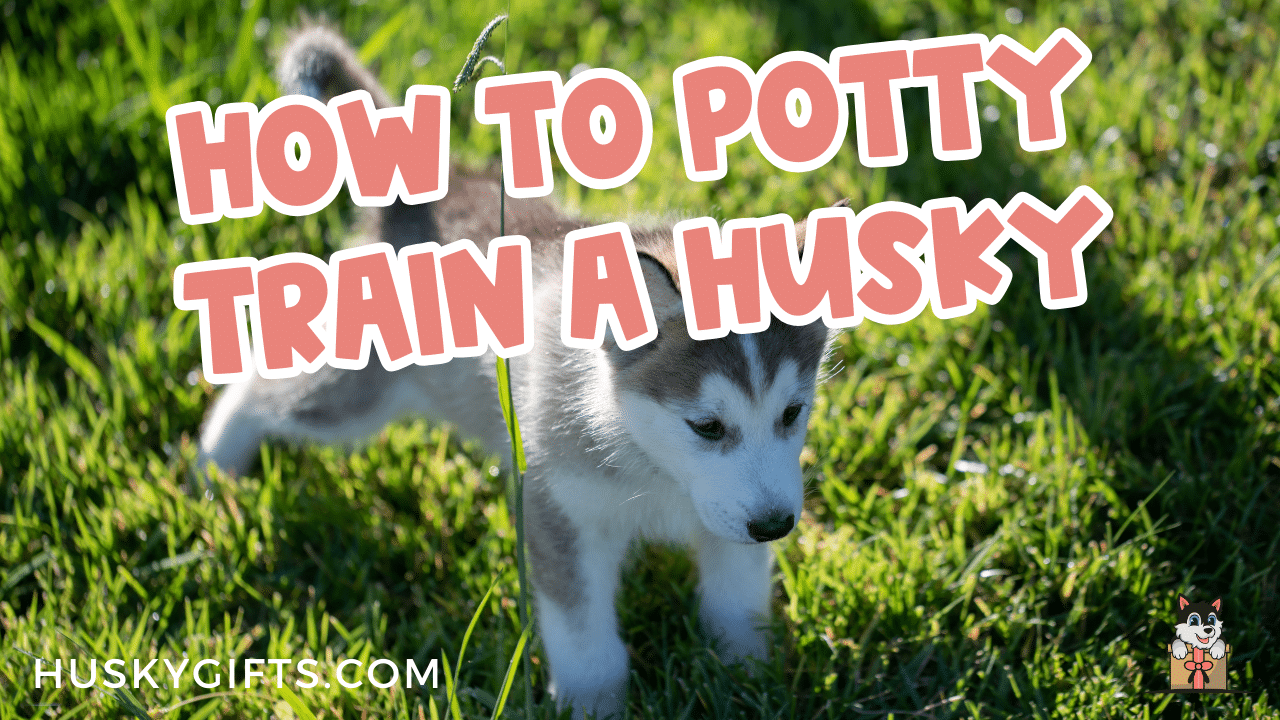 Learn how to potty train a Husky puppy with this ultimate guide!
Husky Crate Training
You must have heard the saying "Dogs are den animals" at least a hundred times, particularly while scouting for information on crate training your Husky. While this statement is partly correct, it is also conditional. We cannot just put a dog in a crate and expect them to naturally take to it.
There are certain dynamics to crate training that you must know while getting your Husky accustomed to their crate. We have put together some helpful articles to help you streamline and accelerate the process of crate training your Husky.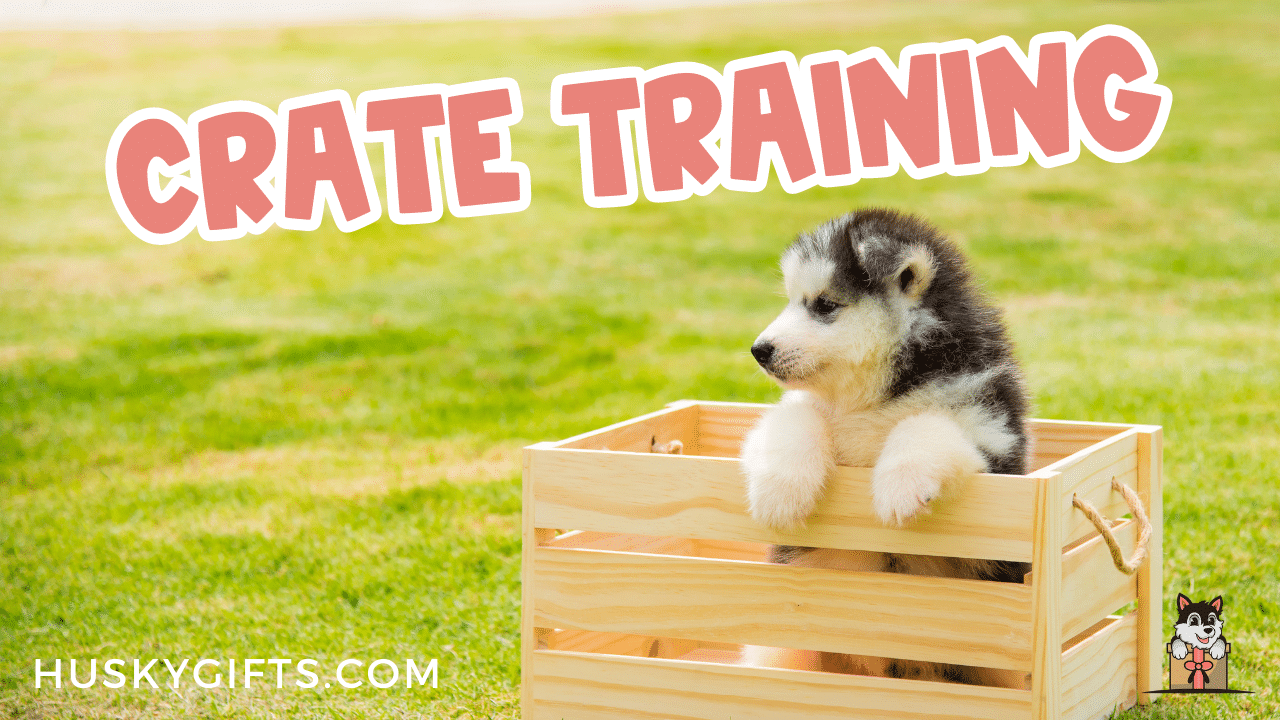 Step-by-step guide about how to crate train a Husky puppy.
Learn how to stop your Husky puppy from crying in their crate.
Husky Socialization Training
When we think of the word "socialization," our mental picturization is typically on the lines of gatherings, interactions, social events etc. In the dog world, play and interactions with other dogs and humans is just a small part of "socialization."
It encompasses interactions with not only other living things, but also non-living aspects of the environment, those visible and not visible to the naked eye. Dog socialization entails a whole universe in itself. As a Husky parent, it is imperative to understand the dynamics of it.
Learn 7 tips about how to succesfully socialize a Husky puppy.
Mental Stimulation, Brain Training & Enrichment Activities
If you're raising a Siberian Husky, you know that 2 walks a day does not suffice. They are demanding dogs in terms of attention and exercise needs. However, we only have 24 hours a day which is barely enough for us to get done with our shenanigans.
This is where mental stimulation and enrichment come to the rescue. They teach dogs the art of self engagement and have incredibly calming effects on their nerves.
Apart from improving their cognitive skills, it teaches them to make better decisions and be more attuned to their surroundings. Read on for some enriching content, literally.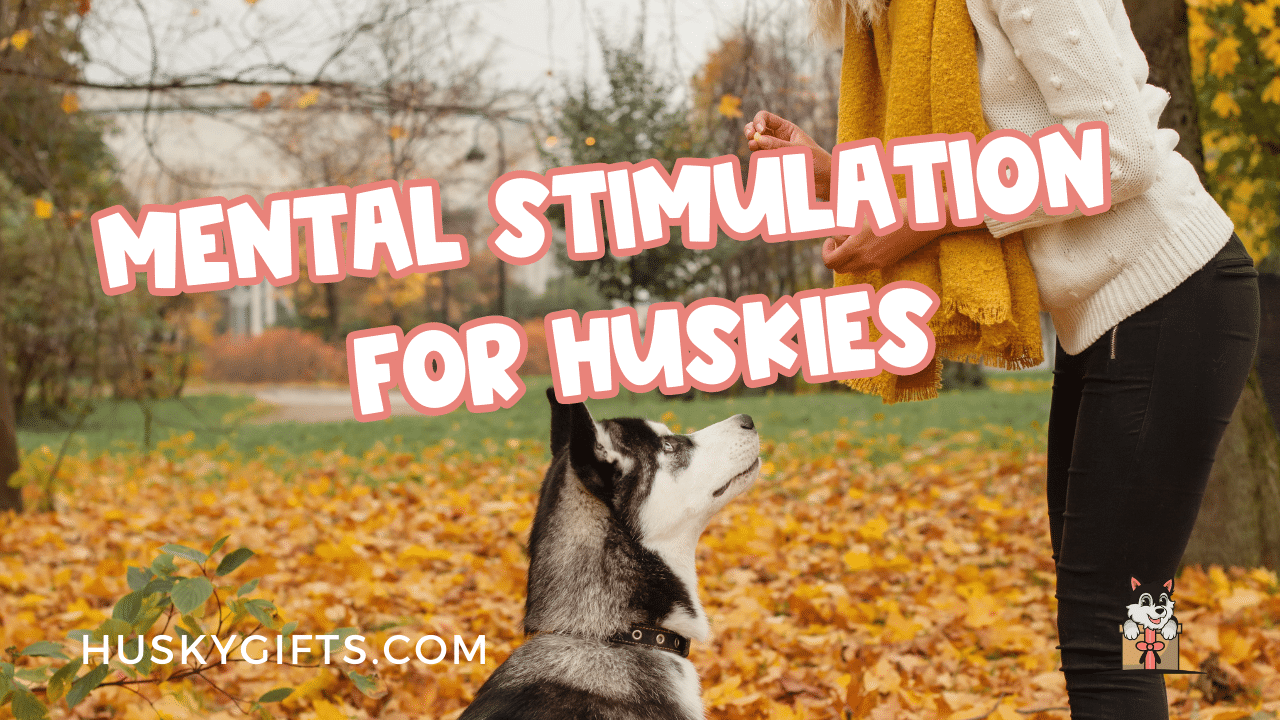 Learn about mental stimulation for huskies, brain training, and enrichment activities.
Husky Leash Training
You are going to be taking over 6000 walks with your Husky in your lifetime; and that's just a bare minimum number. It's only fair and wise to get it right early on so that the walks are enjoyable for both you and your dog.
Huskies are on the list of the strongest dogs in the world and they were originally bred to run miles while pulling sleds. If an untrained Husky spots a squirrel on the walk and decides to pull towards it with all his might, your chances of stopping that are really slim! Keep reading to understand the anatomy of leash training your Siberian pal.
Learn how to train your Husky to walk on a leash without pulling!
Husky Off-Leash Training
This section is for the daredevil Husky owners who are about to take the leap into the beyond.
While mere mortals are struggling with basic stuff like loose leash walking and building a better recall, there are heroic Huskies out there who are able to walk enviably well on the leash and come back to their owners at the drop of a hat.
These are the dogs and dog owners who are ready for the adventure called Off leash training. Read on to join the bandwagon.
Learn how to train a Husky to walk off leash, without them running away!
Husky Obedience Training
For Husky pet parents, life can go in two ways – Either train the Husky or be trained by the Husky! Obedience training is a step forward towards the former way of life.
Obedience training, be it basic or advanced, works best when it is imbibed into daily routine rather than practiced during fixed times. It is also the only way to let your Husky know what exactly is expected of them in any given situation.
The earlier you start, the better it is. But even you do start late, it's absolutely fine, because it is possible to teach an old dog new tricks!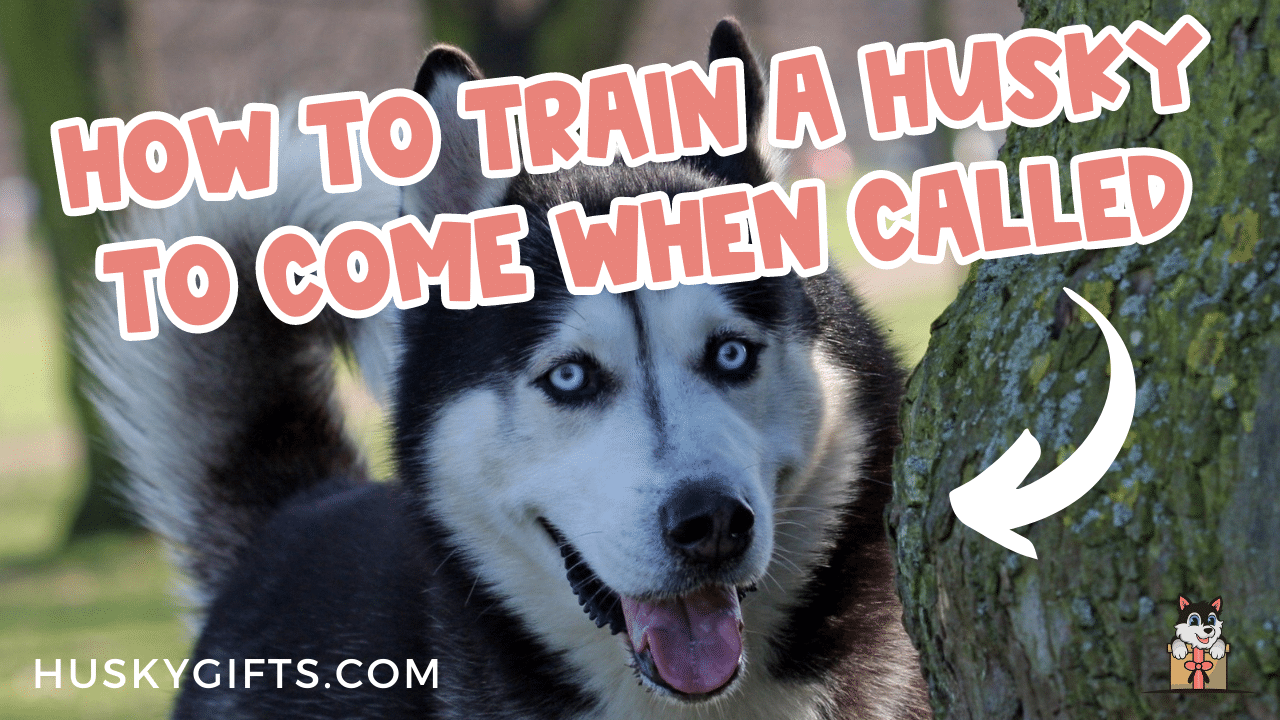 Learn how to train your Husky to come when called. Yes, it's possible!
Training Types & Techniques (positive, balanced, aversive)
Ralf Weber once said, "Great dog trainers have broad skills, not inflexible ideologies." Dog training should never have a one-size-fits-all approach because every dog and every dog owner is different.
Our dogs do the best they can with the information we provide. This information could be provided through positive reinforcement, balanced training or aversive training techniques.
If you find yourself in an overwhelming position where you are trying to decide which training technique you should adopt, you're not alone. As a matter of fact, no two dog trainers think alike. There is a great deal of debate and disagreement even in the professional dog training world about which method is effective and ethical.
It has been proven time and time again that all animals respond effectively and learn efficiently by positive reinforcement. However, there may be times when positive reinforcement may not give the desired results within the stipulated time frame.
This is especially true in case of rehabilitation of rescue dogs that may be on the death row. Trainers and handlers may not be able to invest the needed time and attention to get results by positive reinforcement.
In such cases, aversive or balanced training methods may be the answer as these methods nip the behaviors instantly (temporarily), thereby ensuring safety of those involved.
Dog owners are always trying to look out for their dogs and should be able to make choices that they deem fit.
Here are some resources to help you make the right choice in terms of dog training methods and thoroughly understand the pros and cons of it.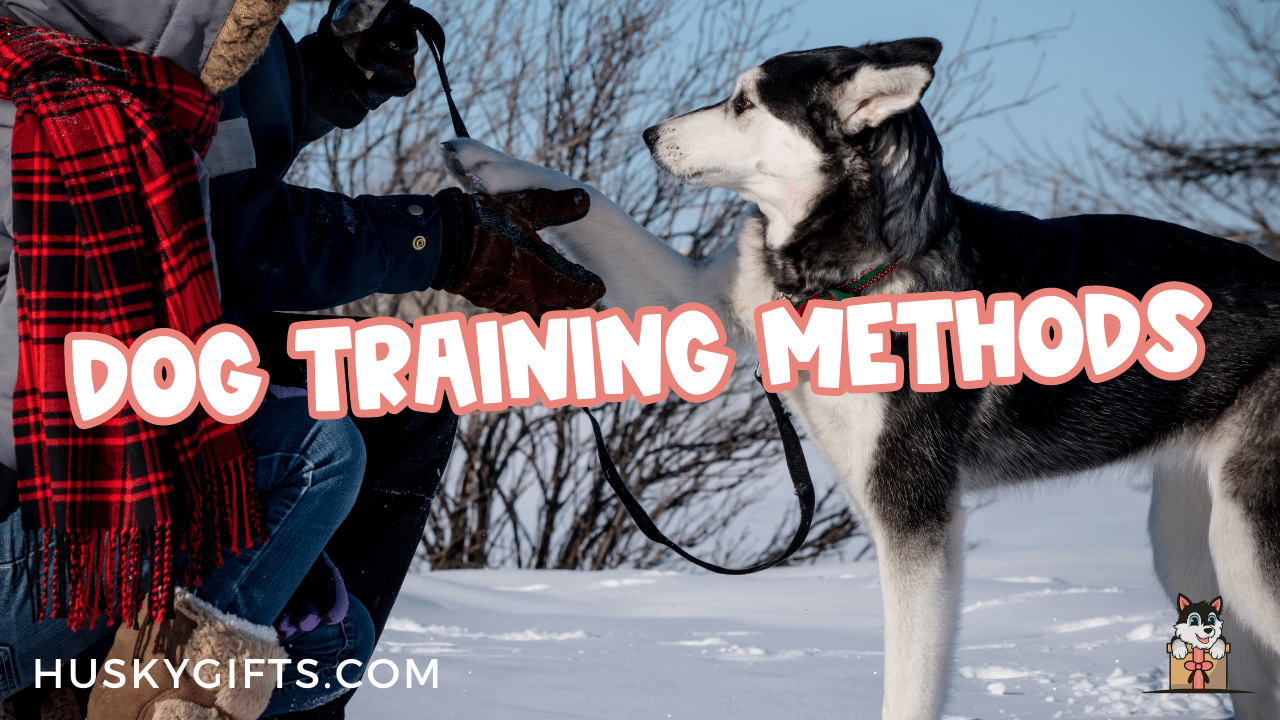 Discover the 4 types of dog training methods that every owner should know.
7 steps to discipline a Husky without being a bully.
Husky Trick Training
Consider this as your personal guide to making your Husky a social media celebrity. After all, who wouldn't love the sight of a Husky fetching a bottle of water or giving a fist bump or singing to the tune of Beyonce's latest hit?
Teaching your Husky to perform fun tricks is a great way to bond with them while making sure they are physically and mentally stimulated between their walks. Dogs are capable of processing over 200 human words. Why not make use of this super smartness and make your Husky the star he was born to be?!
Learn how to teach a Husky to talk with these 6 tips from our dog trainer.
All Husky Training Articles
Here are the rest of our articles about Siberian Husky training.
Discover the best online dog training courses!