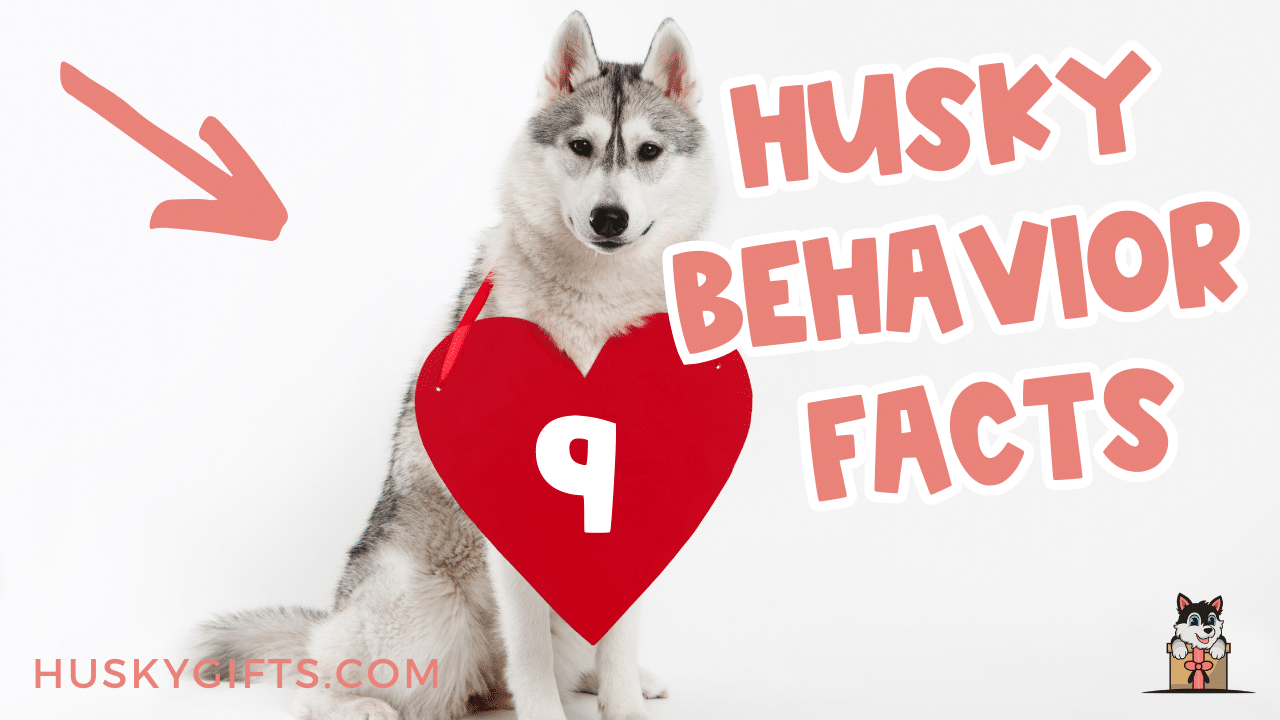 Loved and cherished for their striking appearance, affability and quirk, the Siberian Huskies are blue-eyed dogs of the canine world in the literal sense. If a Husky walks into your life, consider yourself ruined for any other breed for life (Source: All Husky owners 😎). However, there are a few things you must know and remember if you're about to welcome one of these beautiful dogs home.
👉 Husky Essentials
Siberian Husky Essentials
We understand that huskies are unique and require special care, so we've created this one-stop shop to help you find the must-have items for your furry friend.
Supplies:
Grooming Tools
Dog Food, Treats & Supplements
Toys & Enrichment
Training Aids
Comfort & Safety
Husky Supplies
1. Huskies are vocalists!
Science says people that talk to their dogs are more intelligent; and dogs that talk to people are most likely Siberian Huskies. They are not big on barking, but they sure do know how to express themselves and hold their own in a conversation. Their vocal cords are capable of producing a wide range of pitches and tones including, but not limited to whining, screaming, howling, yelping and, of course, barking.
As a future Husky parent, you have to be prepared to sit through long and loud canine conversations.
Must reads:
2. Huskies are Houdini hounds!
Siberian Huskies are born to run wild; and they will do so with or without you. Their restless and curious nature will lead them to wilderness every now and then and they will not shy away from following their hearts, which is usually on the other side of the fence. Unsupervised and bored Huskies can be great escape artists and can figure their way out of the yard in no time.
Must reads:
3. Huskies are self-thinkers and strong-willed
Did you know, your Husky has 18 muscles in each ear to help them ignore you?!
Huskies are highly intelligent and clever. This can be a good thing and a bad thing. Good thing because they are amazing problem solvers. Bad thing because they will consistently find a way to get away with undesirable behaviors time and again, thereby getting on every last nerve of their humans.
Their independent nature and determination are misconstrued as "stubbornness" by many, thereby giving them a stinky reputation when it comes to obedience training. Owning a Husky will definitely keep the creative side of your brain active as traditional and old school training ways may not give desired results all the time.
Must reads:
4. Huskies are not your typical people pleasers
Siberian Huskies are loyal and devoted to their owners and are known to form profound connections with their families. However, like several other dog breeds, they are not necessarily people pleasers. But, this doesn't mean that they don't respond to cues and commands. Huskies thrive under human companionship.
To effectively train a Husky, find out what motivates them and use it to your advantage. Work with their instinct, rather than trying to train them out of it. Luring them with treats all the time will not work.
Must reads:
5. Huskies are avid diggers
The Arctic ancestors of the Siberian Husky dug in the snow to make protective dens and hide their food. While they have evolved tremendously over the years, some behaviors became an inherent part of their instinct. Digging is one of them.
Owning a Husky means accommodating their innate desire to dig. One of the best ways to deal with this behavior is to provide them with an appropriate digging outlet rather than trying to prevent the behavior altogether. Combine your daily walks with a digging session in the park to keep the behavior at bay at home and in the yard.
Must reads:
6. Huskies have an innate prey drive
The Siberian Huskies were originally bred by an ancient hunting tribe in north east Asia, also known as the Chukchi people. These dogs helped them travel huge distances (through sledding) and hunt to survive more effectively.
The Huskies also hunted smaller animals to emerge as survivors in the harsh Siberian climate. This instinct has stuck with them over time. Even though huskies are good with kids and babies, make sure to always supervise them around babies, toddlers, and smaller animals.
Early socialization and reliable impulse control training are the two most important things to help curb this instinct and prevent it from becoming an undesirable behavior.
Did you know their innate prey drive is one of the main reasons why huskies pounce?
7. Huskies can be tricky to leash-train
A Husky combined with a back clip-on harness is probably the recipe to disastrous leash walking. These magnificent dogs were bred to pull light to moderate loads at moderate speeds over vast frozen expanses.
They were made to wear a padded back clip on harness in order to distribute the weight across their bodies with uniformity.
Their tendency to pull, desire to run, endless energies and exuberance can make leash walking challenging for Husky owners. Make sure to invest time and resources in early leash training and getting the appropriate tools to make leash walking easier.
8. Huskies are quite dramatic
The Huskies' charming blend of high energy and cuddliness, vocal nature, facial expressions, independent streak and enthusiasm not only makes this breed an absolute delight to live with, but also one of the most dramatic canines. Despite the multiple layers of fur, their body language and expressions are transparent and you will be able to guess what they're thinking in a jiffy.
Must reads:
9. Huskies are much stronger than they look
They may not be one of the biggest, but they are definitely in the top 5 strongest dog breeds in the world. And, why not? Their job as sled dogs is a testament to their power. Not every dog that is able to withstand the cold is capable of being a sled dog.
Their strength combined with their speed is a lethal combination. Make sure to invest in a top-notch leash, collar and harness.
Must reads:
Bonus: Fun Facts!
Other must reads:
Does your husky behave in any of these ways?
Share your experience (and photos!) in the comment section below.